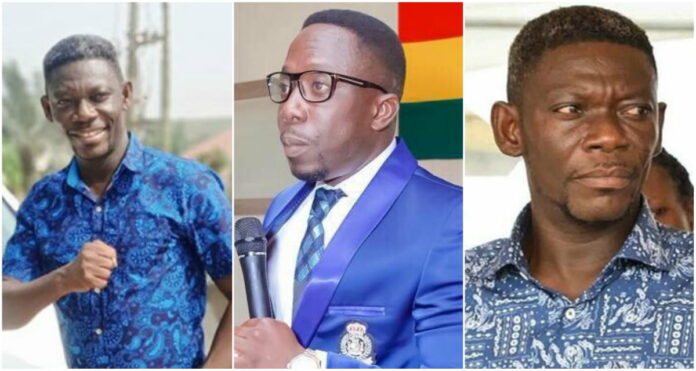 According to actor, Mr. Beautiful, a staunch supporter of the NDC, Agya Koo and other supporters of the NPP party should be embarrassed of themselves in light of President Nana Addo Dankwa Akufo-performance. Addo's
Agya Koo, Matilda Asare, Kalybos, and other celebrities were blasted by the actor in a recent interview on Metro TV for spreading false hope on behalf of the New Patriotic Party (NPP) in the run-up to the 2016 and 2020 presidential elections, in which the NPP's nominee ultimately won.
Former president of Ghana and ardent supporter of the National Democratic Congress, Mr. Beautiful, asserted that hatred amongst public leaders shouldn't result from differences in policy.
"Because there is politics in your household, I will continue to be involved in it indefinitely. Politics permeate every aspect of life. I cover the cost of gas and my children's tuition. So, I'll support a candidate who I believe can save the country.
"Just because we root for opposing teams doesn't make us mortal enemies. Simply put, you lack maturity. Thus, I am immune to any opposition. I'm going to try to inspire everyone, "That's what he said, he explained
The famous actor claims that his endorsement of the National Democratic Congress (NDC) during the general elections in 2012 opened the door for other actors to advocate publicly for political parties.
"My public support for His Excellency John Dramani Mahama in 2012 paved the way for others, including Agya Koo and Matilda Asare, to back the New Patriotic Party in 2016.
"Agya Koo, Matilda, and Kalybos should hang their heads in shame; the party they supported was a failure. Examine the achievements of the guy I voted for, Mahama, for the country "
Watch the video below;
Source;NKONKONSA.com