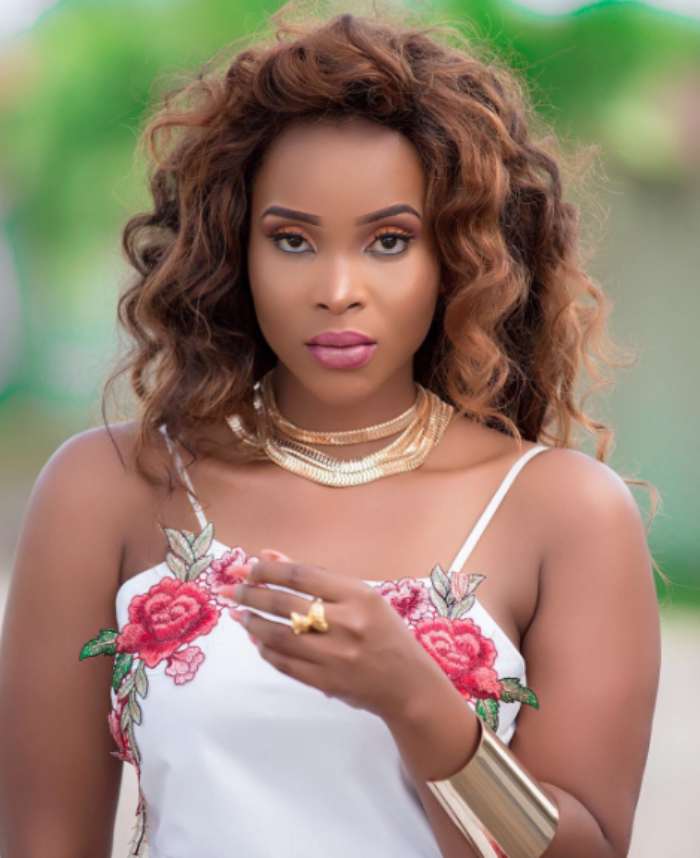 Actress Benedicta Gaffah has denied rumours that she is dating Bishop Daniel Obinim.
The actress got 'delivered' late 2016 from alleged marine spirits when she visited Bishop Obinim's God's Way International Church.
After that incident, there have been suggestions that Benedicta, who now signed on to Zylofon Media, was rumored to be in a romantic relationship with the man of God.
The assertion was echoed by On Air Personality, Afia Schwarzenegger who called Benedicta out on social media.
However, the actress has debunked the rumours in a conversation with JoyNews' MzGee.
"Me, myself, I am a bit confused. I don't know where all those stories are coming from but I am not dating him. Yes, I am dating, I have a boyfriend who I love very much and I will never leave him for anything in the world and he is not Bishop Obinim," she stressed.
Bishop Obinim cautioned the actress never to go close to the pool after she was exorcised of the alleged marine spirit which according to Obinim, sought to destroy Benedicta's life.
However, few days after the session, actress Benedicta shared photographs of her time at the pool. The development got the showbiz fraternity asking if she did not trust Obinim's prophecy.
Benedicta revealed that "…he (Obinim) prayed for me and I believe everything was cancelled because honestly I love swimming and I cannot do without swimming. I am not afraid of the pool but maybe sea side, I don't know, but I love swimming. I believe God reveals to redeem."
Benedicta Gafah, who has featured in more than one music video of highlife artiste Bisa Kdei, claims that her relationship with the musicians is nothing beyond friendship.
"We are very close. We are very good friends, good friends supporting each other. Many people think that. Most times I get those questions, people can send me messages like hey you and Bisa what's up? But honestly, there is nothing going on."
When asked if she felt attracted to Bisa, she said: "No, not at all."
"You know Bisa used to be an editor so I have known him since his movie editing days. I like him as a good friend, as a brother and he likes me as a sister too. He always calls me his kid sister".
Miss Gafah added that she is tired of the controversies surrounding her claiming she doubts many of the things she reads about herself.
Though she agrees, the negative stories come with the job, her major concern was her Mum whom she says, is always worried when those controversies spring up.