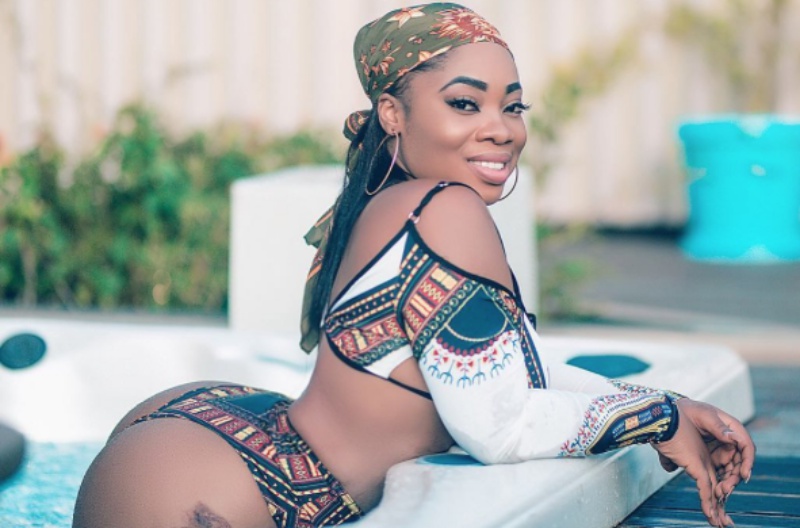 Actress and photo model Moesha Boduong has joined the few Ghanaians who have no problem with gays and lesbians.
The Instagram sensation has revealed that many ladies have expressed interest in dating her, but she has said no to all.
Moesha said she has never engaged in such an act in her entire life but quickly added that she sees nothing wrong with it.
The bootylicious actress on 'Celebrity Ride With Zionfelix' show disclosed that "I got so many girls hitting on me, who propose to me but I don't do girls"
According to her, she has no problem with individuals who have decided to be homosexuals. Moesha explained that "God has made them like that" so she cannot speak against it. The alumni of the University of Ghana further stated she has a close friend who engages in the act.
To her, she believes gays and lesbians were born that way, so she does not criticize and judge them.
"I feel God made them like that, so He has His own purpose for them. We just have to accept them," Moesha Boduong noted.