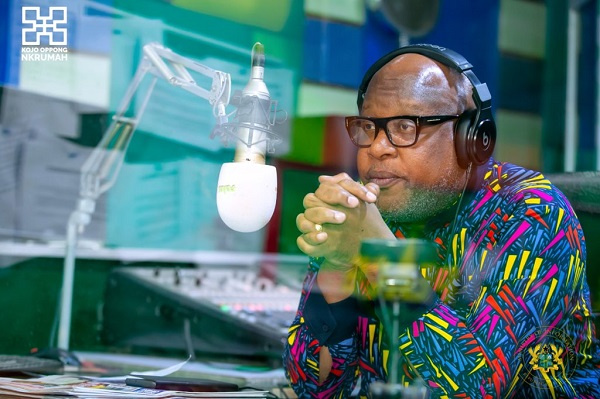 Renowned radio broadcaster and host of the Kokrookoo morning show on Peace FM, Deputy Minister of Finance Abena Osei-Asare has received an apology from Kwami Sefa Kayi, alleging a misunderstanding over her absence from the broadcast on November 16, 2023.
The deputy minister was supposed to address the budget that the finance minister had submitted to parliament on November 15 at nine in the morning.
Sefa Kayi revealed that the minister had visited the studios, but that he had asked to be allowed to go to Theresa Kufuor's burial.
Other panellists criticized her for choosing to put the burial ahead of informing the public about the budget as a result.
Sefa Kayi apologized to the minister for any offence caused and said that the misunderstanding resulted from an incorrect assumption between the minister and the production crew.
"Yesterday, I and the Deputy Finance Minister, Abena Osei-Asare, were supposed to have a discussion that couldn't come on. I said some things that I should not have said. This was due to a miscommunication. It could have gone better.
"Abena Osei Asare, if you're listening to this, I would like to render my sincerest apologies to you if I said some things that were not good or did not go down well with you," he said.
Ghanapublisher.com