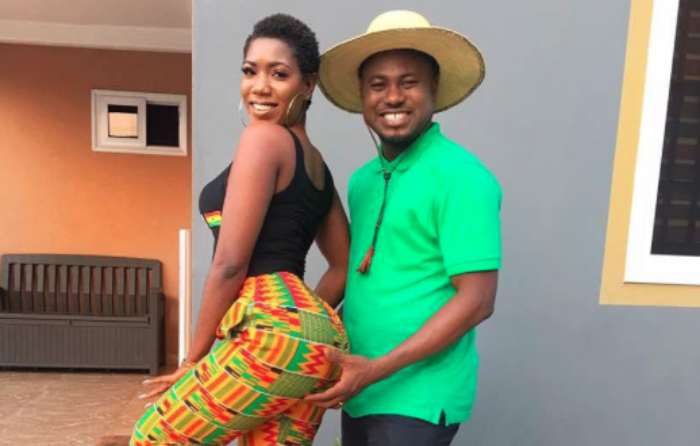 Actress Victoria Lebene has reacted to a suggestive photo of her and Broadcaster/Businessman Abeiku Santana making on social media, denying speculations that they are involved romantically.
According to the "Bitter Sweet Wine" actress, wife of broadcaster, Abeiku Santana is comfortable with the relationship that exists between herself and Abeiku.
According to her, she has a very good relationship with the wife of the broadcaster and she has no problem with the tempting photos she usually takes with her husband.
Lebene said the wife of Abeiku is cool with the pictures and how she relates to Abeiku her husband. She indicated that they live like family and do everything with them including business.
"Abeiku and I are like besties… His wife is comforatable, his wife is my friend and we do business together, we are like family…", Victoria stated in an interview with Graphic Showbiz.
On the photo circulating on social media where Abeiku is seen grabbing the buttocks of the actress, she indicated that Abeiku did not grab her but was just dramatic about the whole thing.
She denied ever having an affair with the Broadcaster indicating that they are good friends with a very good working relationship.
She indicated that she has developed a thick skin for criticisms and therefore is not really bothered about what people say about her in the entertainment industry.
Watch full interview below:
Source: NKONKONSA.com